NST February Challenge : A Winter Voyage
abundant1972
Forumite
Posts: 1,599
Forumite
Welcome to February's NST Challenge :
A
W
i
n
t
e
r
V
o
y
a
g
e
The end of January is almost upon us… I'm looking outside and there's a blue sky, and the frost is thawing. It has been a long month – and for those who maybe have children and celebrated Christmas, it can feel like you're just about recovering from the expense. Energetically – I always feel at a bit of a low ebb… We bowl through Christmas, into New Year and back to work perhaps, and that again can feel tough. If you spend more time at home – it can be a difficult month too – the cold and dark nights might leave you craving the comfort of your home and your natural tendency is to go within. Heck – we should all be hibernating – but life dictates we push ourselves onwards… Just pause for a moment – and mark the occasion. Congratulate yourself - you have provided for yourself (and your family if you have one) and the New Year we planned last month is awakening. We still have a way to go before Spring arrives, so wrap up warm and batten down the hatches.
Last month,
Misstara
asked us all to set goals for the year ahead. I would like you to consider the following quote from Earl Spencer…
"People with goals succeed because they know where they're going. It's that simple. Failures, on the other hand, believe that their lives are shaped by circumstances … by things that happen to them … by exterior forces.
Think of a ship with the complete voyage mapped out and planned. The captain and crew know exactly where the ship is going and how long it will take – it has a definite goal. And 9,999 times out of 10,000, it will get there.
Now let's take another ship, just like the first, only let's not put a crew on it, or a captain at the helm. Let's give it no aiming point, no goal, and no destination. We just start the engines and let it go. I think you'll agree that if it gets out of the harbour at all, it will either sink or wind up on some deserted beach – a derelict. It can't go anyplace because it has no destination and no guidance."
So… the next leg of our journey is going to be by sea. Yes you heard right. This month – we are setting sail towards our goals. You have a few days before our ship departs and I want you to make ready.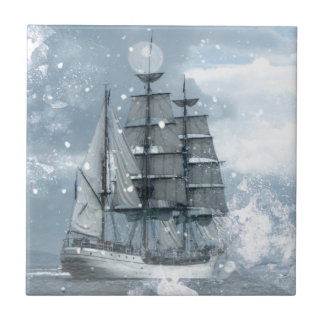 We will be at sea for 28 days remember - it is imperative that you bring adequate supplies. There may be clear skies at the moment but storms can blow up out of nowhere and have been known to sink many a ship. We must prepare for the unexpected. There are pirates in these parts who will stop at nothing to loot and pillage your cargo. Tales also tell of sirens – whose song can tempt you from your course, only for you to crash upon the rocks – your budget smashed to smithereens! We must be on our guard against them. Look out for dolphins along the way – they are good omens and can help your money go a bit farther. According to my maps – there's an island where we can stop mid-way if we can find it – for some much needed rest and relaxation.
The Rules:
The ship sets sail on February 01st and it's journey finishes on February 28th

Plan your shore leave

. If you want to meet with friends – log the dates now and don't deviate once we have set sail.

Pay your debt repayments first

, and budget separately for birthdays, car expenses, travel, bills, school fees etc. Set money aside for these - they do not count towards a spend day – as long as you have budgeted for them! Be prepared and plan ahead. Get your house in order before you depart!

Plan your personal budget

with what money you have left. Set aside an amount for essential rations and an amount for personal spending. What you use your personal spends for is up to you – essentially 'non-essential' things. It could be a trip to the cinema, a chocolate bar, a new t-shirt or a book. Try not to feel guilty for spending a little on yourself – but budget it in. I am allowing £80.00 for rations and £80.00 for spends.

Aim for 15 NSDs

. I am giving you each 12 flares. Use them wisely. Fire one off and you can get supplies (have a spend day). That's 3 flares per week – use them wisely.

Look out for Dolphins

(a.k.a Yellow Sticker produce). These DO NOT count as a spend day. If you see them break the waves – give thanks, and grab a bargain (as long as you'll use it!).

Beware Pirates!

They come in many guises and want to steal your booty! Make your lunches for work, and take in your own coffees – avoid shop/canteen bought convenience food which tends to be overpriced.

Beware

Sirens! High Street retailers that tempt you in to buy buy buy!!! Before any purchase – ask yourself... 'is this going to bring me nearer my goal or push me further from it?'… Is it a 'need' or a 'want'…? Can I afford it or will it leave me broke?

Mid Voyage we will be stopping off at the Isle of Aphrodite – an enchanted place, and a welcome rest from our travels. This is a free day. Put aside £10.00 if you can afford it and a bit of time for yourself. More details to follow.

Remember those lost as sea – try and give or do something charitable. It could be a cash or food donation, or giving of your time if you don't have a lot of spare money.

Never be afraid

to ask for help or advice. It occurred to me that I take things like budgeting for-granted… but when I was a newbie – I didn't know where to start. It was only through joining forums like this one that I learned.

It's ok to make mistakes

– as long as we learn from them and do not keep repeating them. If we do – we need to look at why we do – what is our gain from keeping ourselves in debt or perpetuating

bad habits.
What I'd like to see posted from you:
If you haven't already – try and do a signature. It's a great way to personalise your goals and targets – and provides a visual aid to your progress. If you need help setting one up just yell!

List your food and spends budgets. Try doing them separately for this month and tell me if it works – or not. I find giving myself permission to have a little bit of a life (spends) really hard… but life is about living. If it helps, each week draw out your spend allowance – when it's gone, it's gone.

Post 3 things – daily if you can – that you are grateful for. It helps us focus on what we have in our lives and gives us a feeling of wealth and abundance that goes beyond just money.

Re-visit your goal(s) set last month (or do a new one if you've just joined). How is your progress? Are you on track or floundering? Be honest. Remember the ship quote above – unless you give direction and purpose to your goals – you will likely run aground. Break it into smaller steps that are manageable for you. If you're not sure how – put it to the crew. Tell everyone at least one thing you will commit to doing this month to help achieve your goal.



Them be the rules me Hearties… If you think you're up to it – put your name below on the ship's roster and I'll make sure there's a cabin on board with your name on it. I run a tight ship – and expect commitment from each and every one of you! We can't be carrying no stowaways – arggggh! <said in sailor voice haha> Try and check in everyday if you can… it'll keep you focussed on your goals.
Mothernerd
has kindly agreed to be my second-in-command for one week in Feb when I have to stop off on distant shores to see family. Rest assured I will keep in touch as best I can and will rendezvous with you all a bit later!
Current Debt = £6700.00
Follow your heart & be true to yourself always
My life is full of abundance and prosperity
NST Sept: Food = £20.00/£140.00CR: Spends = £0.00/£50.00CR. NSD = 8/15
Be kind to myself - Eat well - Exercise - Be mindful
Comments
This discussion has been closed.
Categories
338.9K

Banking & Borrowing

248.7K

Reduce Debt & Boost Income

447.6K

Spending & Discounts

230.8K

Work, Benefits & Business

600.9K

Mortgages, Homes & Bills

171.1K

Life & Family

244K

Travel & Transport

1.5M

Hobbies & Leisure

15.9K

Discuss & Feedback

15.1K

Coronavirus Support Boards