B0bbyEwing
Forumite
Forumite
Finally bit the bullet & installed the update after my wife's phone seems to have now righted itself of the Whatsapp problem she experienced.
Just opened it now to be greeted with an annoyance straight away - the notification font size. It's a fair bit bigger. I liked how it was before, nice & small. Could see plenty of notifications at once but now you're limited due to the size of everything.
I don't know if there's a 'fix' on this as I don't ever remember setting it to anything before, it just was what it was.
Anyone know of a fix on this - to make it smaller?
Interesting I could only find: 
https://www.droidwin.com/fix-samsung-one-ui-4-android-12-notifications-font-size-too-small/
where they complain about the same situation but opposite to me. I tried it all the same but it didn't make mine any smaller (ok I know it didn't claim it would but i gave it a go anyway).
Found this: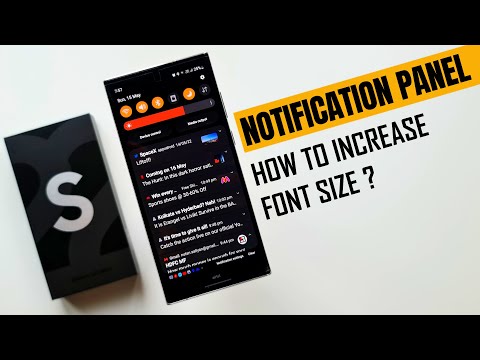 https://www.youtube.com/watch?v=k_XZhtbwbk0
Everyone seems to want to go bigger. I want to go back to small.
For the record, switching font size around isn't the answer. Sure it makes the text smaller but I can see that the notification banners themselves are bigger than they were before the upgrade from 12 to 13.
Phone is a Galaxy S20 if that makes any difference.
3rd edit - while I don't have that guys phone in my hand, from what it seems - that's the size I want. I'm hoping someone reading this knows full well what size I had and what I now have & has an answer how to shift back.
Latest MSE News and Guides