Fireplace surround ideas?
greensalad
Forumite
✭✭✭✭
Onto my next project, I'd like to replace our unused faux-Victorian fireplace with something more to my taste. I prefer Mid Century style, but 60s fireplaces aren't exactly known for their attractiveness so I'm thinking to go for a more modern and minimalist look!
I have selected a stove with the correct KW output and it's also very petite which is what I want, as I'd like a fireplace which is lower than the current one, in order to mount a TV instead. I have checked the suggestions on the model for having a TV mounted above fireplace and I understand I need a particular distance and also a mantel of sorts to block the heat from rising directly onto the base of the TV.
What I have currently is something like this: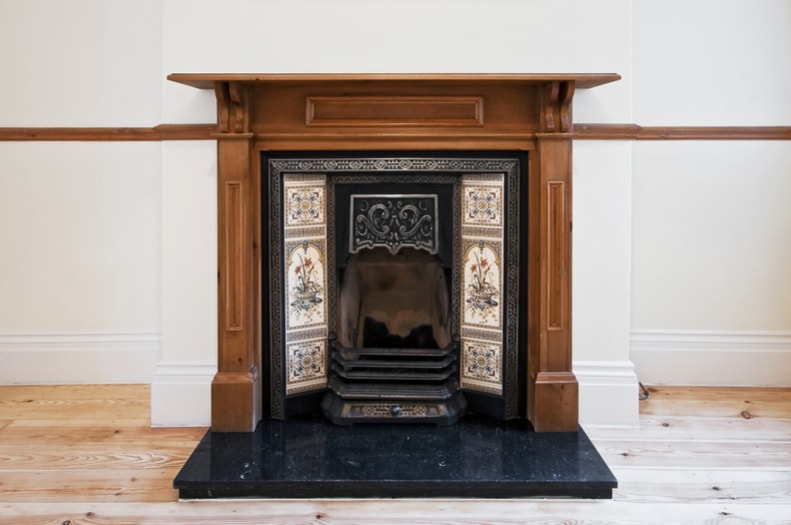 But with hearth tiles set into the floor rather than a heartstone that sits on top (and no, it's not original, or attractive, it was installed in 2005 and I suspect it's from B&Q as it's the same look as my Mum's bought around the same time!)
What I want is something like this in terms of surround:
With this stove:
I'm just not sure what's feasible or how the example is built. I would guess it's framed out and plasterboarded over then skim-plastered to make it match the wall? But surely that can't be firesafe? Or maybe it can be done so. I'd like to use matching tiles for the inset hearth + inside the fireplace cavity. Just something simple and neutral. Perhaps these tiles need to come out and round the reveal like in the stove example picture in order to protect the plaster on the edges?
Any ideas about creating something like this?
Latest MSE News and Guides