Microsoft Office 365 Subscription 30% Discount
Speedster2
Forumite
Forumite
The present Microsoft software Home Use Programme isn't anywhere near as generous as Office 2010, 2013, 2016 etc offers of previous years - £9.95 last time I bought Office Professional Plus 2016!
But if you want to buy O365 for use off duty go online at work and search for Home Use Programme and use your ModNet
personal
(
[email protected]
) email address to request the discount link. Forward the reply email from Microsoft to a personal email account and go to the link provided to subscribe. Office 365 Home or Personal are both available at 30% of full retail.
You can buy Office validation codes legally through resellers (eBay and Amazon have plenty). Look into Kinguin.net for other Office software if you want MS Office 2016 or 2019 and don't mind a bit of a runaround getting it activated. Seems legit!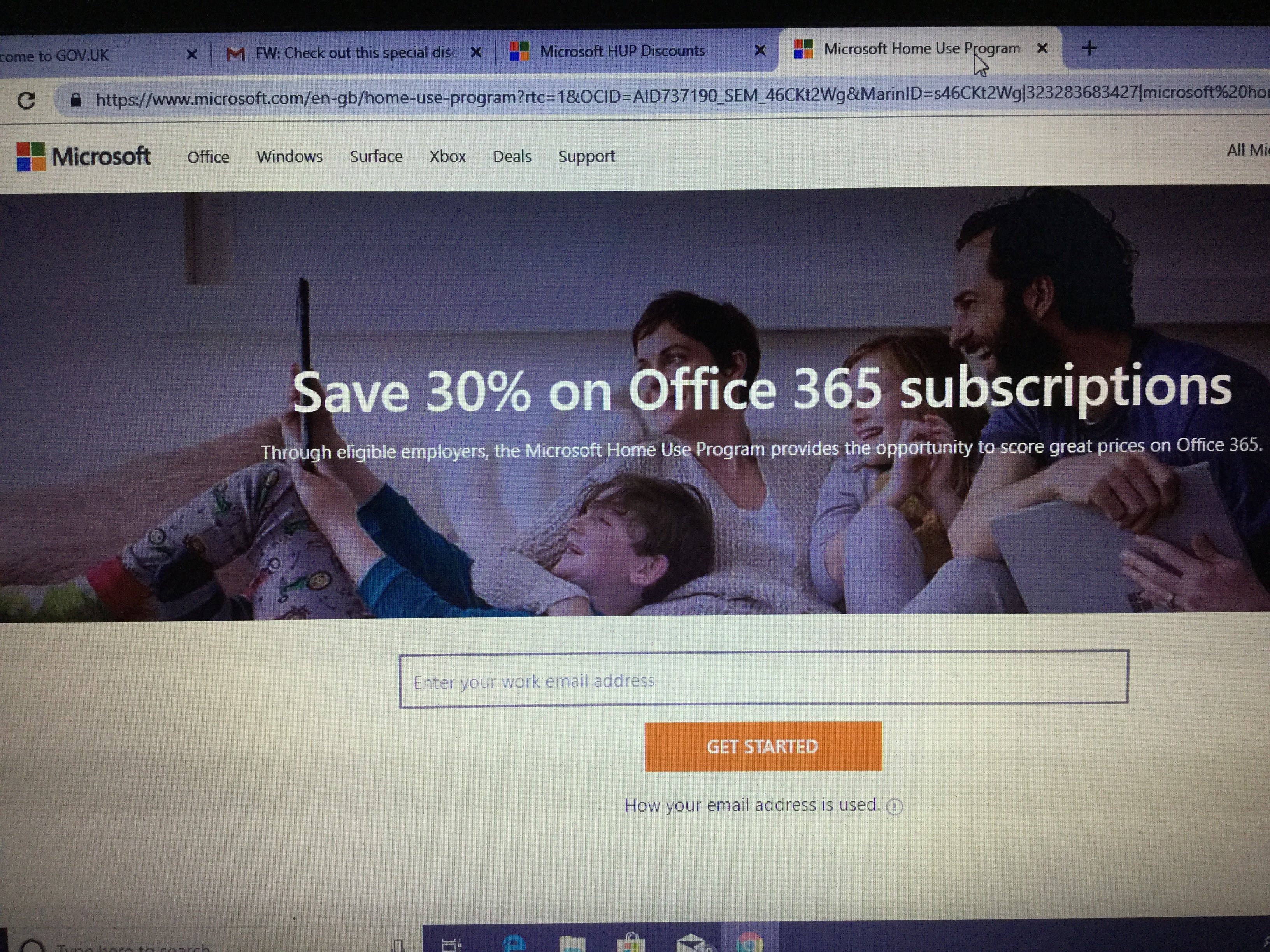 I'm all over the Microsoft HUP
2 votes
I thought I could only use MS HUP once..
I've never heard of MS HUP!
Take work home? No thanks!
This discussion has been closed.
Latest MSE News and Guides