Suggested template defence to adapt for all parking charge cases where they add false admin costs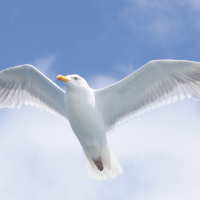 Coupon-mad
Forumite


✭✭✭✭✭✭
PLEASE READ THIS
POST FIRST TO UNDERSTAND HOW TO USE THE NEW 2020 TEMPLATE DEFENCE, WHICH CAN BE ADAPTED IN HALF AN HOUR (honestly!).   

HOWEVER, THE MAIN ADVICE ABOUT ALL THINGS TO DO WITH COURT AND WHAT HAPPENS WHEN, IS HERE IN THE NEWBIES FAQS (2nd post):  

https://forums.moneysavingexpert.com/discussion/4816822/newbies-private-parking-ticket-old-or-new-read-these-faqs-first-thankyou/p1
Below in the 2nd post of THIS thread, is a defence draft to adapt, for all PARKING CLAIMS
(except PARKING EYE - see NEWBIES thread for those claims).
Everything shown in RED on the template is something that needs editing by you and changing to black font once you've done it - even the £160, of course, if your case seeks £170 or £182 on the left of the claim.     

DO NOT ADD THE COURT CLAIM AND LEGAL FEES TO THAT SUM - THE OBJECTION IS TO THE 'DAMAGES/CONTRACT' SUM, IF IT EXCEEDS £100.  YOUR FIGURE IN THE SECOND PARAGRAPH IS A WHOLE NUMBER, USUALLY IT IS SHOWN ON THE LEFT OF THE CLAIM, IN THE 'PARTICULARS' AS £160 (REMOVE THE BOLD!).

The facts of your case must be added as #17 and #18 (don't attach any evidence, only the Southampton judgment).

No-one needs to look anywhere else or pay anyone to do this, absolutely avoid that.  ''Out of the frying pan into the fire'' has been used as an expression to sum up some self-styled appeals companies.  
Some have the worst TrustPilot reviews we've seen for any company ever (including the PPCs - yes, really).   Trustpilot placed a banner warning that one company's behaviour and terms ''contravenes our guidelines'' - you will see the warning pop up on your phone - and one poor person reported on TrustPilot that they were sued by the company. 
Avoid such firms - not an option.  Just stay here.
This is not the place to ask about ParkingEye defences,
and the NEWBIES thread will continue to show an example of those.  I intend to remove most of the other old defence examples from the NEWBIES thread to make it easier for everyone. 
No posting your drafts here please.  Feedback, yes!  Stuff about your own case, no...
Start a new discussion about your own case if you haven't already and show us your draft defence based on this one.
We win 99% of cases we help defend here, despite Judge Rinder not even realising or applying the law properly, in a Show Trial he appeared in on his ITV show,  wrongly bowing down to an IPC firm recently!  Believe us, he was out of step with 'real' County Court Judges these days.
So be confident, join the forum start a thread showing us your draft defence, and win with our help.
FIRST THING TO DO - BUT NOT SOONER THAN DAY FIVE FROM THE 'ISSUE DATE':Acknowledging service of a claim:
Here is the up to date document from SoftwareMad, showing how to acknowledge a claim, which is to be done within the first fortnight to buy yourself time to defend (but preferably 
after
 DAY FIVE, or you eat into your allowed days!)
:
Submitting your defence:
Thanks to KeithP for this summary of how to submit a defence
by email to the CCBCAQ email address:  
If you have no access to a scanner, then put an electronic signature in it. When you are happy with it, your defence is to be filed via email as suggested here:
Print your Defence.

Sign it and date it.

Scan the signed document back in and save it as a pdf.

Send that pdf as an email attachment to [email protected] and if you haven't been able to merge the 6 page Southampton Judgment PDF into your document, just attach that too, but as a second PDF.
Just put the claim number (check it very carefully) and the word Defence in the email title, and in the body of the email something like 'Please find my Defence attached'.

Don't do anything else on MCOL (certainly do not use the option 'start defence'!) but do check it after a few days to see if the Claim is marked "defence received". If not, chase the CCBC until it is.


After filing your Defence, there is more to do...


Do not be surprised to receive an early copy of the Claimant's Directions Questionnaire and the usual intimidating template letter saying they 'intend to proceed'. Nothing of interest there. Just file it.
Wait for your own Directions Questionnaire from the CCBC, or download one from the internet - https://www.gov.uk/government/publications/form-n180-directions-questionnaire-small-claims-track , and then complete it as described by bargepole in his 'what happens when' post linked from post #2 of the NEWBIES thread - https://forums.moneysavingexpert.com/discussion/comment/64350585#Comment_64350585
The completed DQ should be returned by email to the CCBC to the same address and in the same way as your Defence was filed earlier.  AND attach the Southampton Approved Judgment (6 pages as linked in the first post above) to your DQ email as well, in case the CCBC hasn't appended it with your defence.  

Send a copy of your completed DQ to the Claimant (or their solicitor if they are using one).  Their postal address is on your Claim Form but you can find an email for them by searching this forum, or Google it, because a DQ sent by email is OK and then you know/can prove it's been sent.   
DO NOT USE RECORDED (OR SPECIAL) DELIVERY FOR ANYTHING TO A PARKING FIRM OR THEIR SOLICITOR.   DO NOT EXPECT ROGUE FIRMS TO SIGN FOR YOUR LETTERS.  IF THEY DON'T, ALL YOU HAVE IS PROOF OF NON-DELIVERY, WHICH IS THE EXACT OPPOSITE OF WHAT YOU NEED!
Will you have to attend a hearing? Yes - unless the claim is struck out or the PPC discontinues (fairly common!).  Will that heaing be at Northampton?  NO!  That's just a central starting point for claims.  If you are an individual, you get the choose your local court, and in 2020, telephone hearings are becoming more likely.  Face to face hearings are better though, and easier to follow the visual cues from the Judge who allow for Defendants being scared and unused to the situation.  You do NOT want your case 'heard on the papers' (absolutely no).  You want a hearing and you can claim your costs if you win, and you risk nothing (no CCJ, no huge costs) by defending, because if you were among the handful who report a loss here you'd have 30 days to pay and it would be less than on the claim form (£175 - £200 all told).

USE THE TEMPLATE (LINKED BELOW IN THE SECOND POST) AND ALSO ATTACH THE BRITANNIA V CROSBY APPROVED JUDGMENT.  PLEASE DON'T JUST SEND THE TEMPLATE DEFENCE WITHOUT IT! 

IF YOU HAVE GOOD PDF SOFTWARE, IDEALLY YOU CAN AND SHOULD ADD THE WHOLE 6 PAGE JUDGMENT AT THE END UNDER YOUR SIGNATURE AND DATE, EMBEDDED INTO YOUR DOCUMENT BY PUTTING ONE PDF INSIDE ANOTHER.  IF NOT, JUST ATTACH TWO PDFs TO YOUR EMAIL TO THE CCBC (your signed defence and the Britannia v Crosby judgment).
PRIVATE 'PCN'? DON'T PAY BUT DON'T IGNORE IT (except N.Ireland).CLICK
at the
top
of this/any page where it says:
Forum Home»Motoring»
Parking Tickets Fines & Parking
-
read the NEWBIES THREAD
Quick links
Essential Money | Who & Where are you? | Work & Benefits | Household and travel | Shopping & Freebies | About MSE | The MoneySavers Arms | Covid-19 & Coronavirus Support