Money Savers Arms
Last ooorders!… We're sorry but for now, due to resources, we need to close the Money Savers Arms including Discussion Time.
It's not easy to write this. We love the forum, but we also have a job to do to protect it, our users and MoneySavingExpert, and at the moment, with all our resources focused on Coronavirus information, and all the team at home, we don't feel we have the resources to do a good enough job.
For four months, we've been struggling to cope with the huge volumes of messages we've been getting from Forumites – many of whom are in desperate and dire straits with their finances. The team have been working all hours to try and keep on top of it. At first we thought it'd be a short sharp spike, but it isn't, it's continuing, so we have had some difficult choices to make about prioritisation.
Unfortunately in, and likely because of, these stressful times, the Forum team have also been receiving an increasing number of complaints about posts made on the Money Savers Arms and Discussion Time. The team have done what they can to try and walk the tightrope of balancing all the various interests, but for now we need to draw a line under this and temporarily close this Board, so we can keep the key, MoneySaving boards – where people are supporting each other through this crisis - running smoothly.
We know this board is important to you, but as the MSE stance has been
forbearance
throughout this crisis, now we ask that of you. We're sorry. Of course you can post on other boards, but we'd ask you to stick to the subjects of those boards, and not use them as a surrogate Money Savers Arms or Discussion Time. And as always please be kind and friendly to each other, especially any newbies.
Thanks
MSE Forum Team
MSE Leaders' Debate 2019: The big consumer issues for the election MSE_Molly


✭
With just over five weeks to go until voters head to polling stations across the UK, here at MSE, we're calling on you once again. We want to offer you the opportunity to help us quiz the leaders of our main political parties on crucial money matters ahead of the general election on Thursday 12 December.
Voting is one of the most important choices we make as consumers. We want to find out how the parties stand on key consumer and financial issues that affect you now and in the future.
Who's taking part?
We have previously held Leaders' Debates in 2010, 2015 and 2017. This time, we're hoping to question the following leaders (we've listed them alphabetically by surname):
Jonathan Bartley/Siân Berry - The Green Party
Jeremy Corbyn - The Labour Party
Nigel Farage - The Brexit Party
Boris Johnson - The Conservative Party
Adam Price - Plaid Cymru
Nicola Sturgeon - The Scottish National Party
Jo Swinson - Liberal Democrats
We are yet to approach the parties, but we hope all of them will take part. We'll let you know if any say no, so check back on this thread for updates.
What do you want to ask the leaders?
Post your suggestions on important issues below. We're going to create a shortlist, which will be put to the MSE polls in the next week. We can't promise to use all your ideas, but we do promise to read them.
Examples of things to include
This is all about consumer and finance issues that affect you.
Some of the questions we asked ahead of the last election included:
Affordable housing: How will you address the lack of affordable homes and help first-time buyers?
Benefits: What plans do you have for the system?
Brexit: How will you guarantee, safeguard or improve our consumer rights as we exit the EU?
You can see the full list of questions and responses in the
2017 Leaders' Debate
guide.
Examples of things not to include
This isn't a general political poll. We like to keep it specific to consumer finance that affects you directly, so please don't include topics like:
Immigration
Public spending issues (such as NHS or education)
MPs' salaries
PLEASE KEEP SUGGESTIONS TO AROUND 50 WORDS. YOU CAN POST MORE THAN ONE SUGGESTION THOUGH.
We look forward to hearing from you all.
- MSE Molly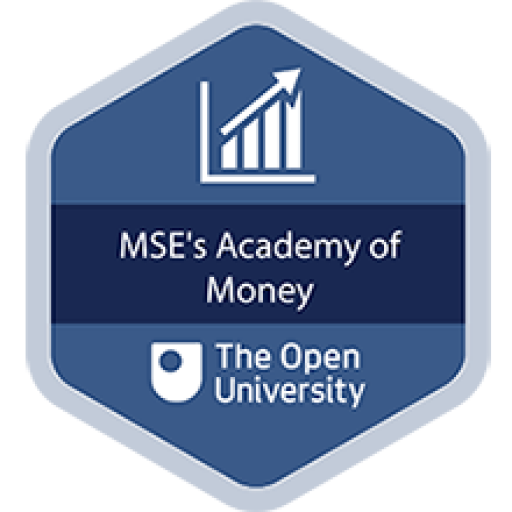 MSE's Academy of Money digital badge

Follow MSE on other Social Media:
MSE Facebook, MSE Twitter,MSE Deals Twitter, Instagram
Join the MSE Forum
Get the Free MoneySavingExpert Money Tips E-mail
To report inappropriate posts: click the report button
Point out a rate/product change
Flag a news story:

[email protected]
Quick links
Essential Money | Who & Where are you? | Work & Benefits | Household and travel | Shopping & Freebies | About MSE | The MoneySavers Arms | Covid-19 & Coronavirus Support