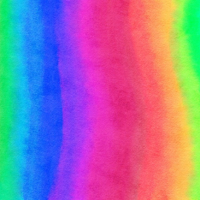 julicorn
Forumite

✭✭✭
Hi everyone! Thank you all for sharing your journey to being mortgage free, it's really inspiring.
My husband and I bought a 1 bed flat in December, for the bargain amount of £270k (gotta love living in the South East!). Luckily we had been able to save for a decent deposit, so our mortgage was £202,500 plus fees (closer to (£203,500), out of which we still had just over 201k left as of yesterday.
Our mortgage is 2 year fixed at 1.41%, but that appears to be based on the mortgage offer date, so running out in July 2019. I would love to reduce our mortgage as much as possible by then, and just in general.
The things that have given me a bit of a kick in the butt to start overpaying now, in no particular order:
1. Logging into my online account and seeing "24 years 7 months remaining" is daunting. That's a crazy long time. If we got to that, I would have spent half of my life paying off a 1 bed flat.
2. The fact that we have already paid almost £1k in interst in just a few months isn't great either. The more we can shave off total interest, the better.
3. When saving for the flat, we managed to put away over £1k every month, and that was while paying rent that was slightly higher than our mortgage. If we managed to do that now, we'd have the flat paid off 15 years early.
4. While over the last few months, we spent money on lots of the stuff we missed out on while saving for the flat (booked a holiday, got tattoos, all that super grown up jazz) and also put quite a bit of money into furniture and redecorating, I've also noticed that a lot of the extra money just sort of slipped away. For example, our diet has gotten a lot worse because we seem to be getting take out a lot atm.
5. In some weird way, I really miss saving. There was something really satisfying about seeing our savings account growing so quickly, and I think seeing our remaining mortgage amount reduce will have a simar effect (psychologically speaking).
So, is the aim really being mortgage free in 10 years? Realistically - no. I know we won't prioritise overpaying I over certain life experieces (currently holidays mainly), but also, the aim is to stay in our flat here for around 5 years or so, and then see whether we want / need something bigger. But even if we do buy somewhere more expensive then, it can only help to have reduced that outstanding debt more quickly. And that's how I see it - I think for a lot of people a mortgage is just something everyone has, but for me it feels like "being in debt", which is something I have mostly avoided so far.
So based on all of this, we made our first overpayment of £900 yesterday. For the first few months, I want to build up our ISA savings a little more again (to £10k or so) in parallel for "just in case", and then concentrate mainly on paying off our mortgage. (side goal: no more take outs! Need to learn to cook a decent curry
).
Thanks for having me :heart2:
Original mortgage: December 2017, £203,495
MFW start: April 2018, £201,800
Current: £130,100 (-£6,500 overpayment savings pot)
Quick links
Essential Money | Who & Where are you? | Work & Benefits | Household and travel | Shopping & Freebies | About MSE | The MoneySavers Arms | Covid-19 & Coronavirus Support