Meet the Forum Team & contacts for help
These days the MSE Forum's so big, it needs its own team to keep it running smoothly and help you get the most out of it. Martin is no longer involved in the Forum's day-to-day operations – that's our job. Of course with so many contributors, sometimes things need ironing out, and we're here to do that, so feel free to get in touch.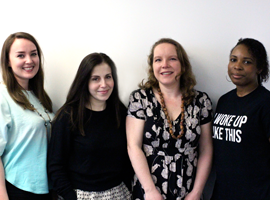 The Senior Forum Team
How to contact us
Forum abuse help: For spam, abusive, offensive or racist posts & PMs please click the report button bottom right of the relevant post, giving full reasons why you're reporting
User account help: Find the help you need in our Site FAQs
Confused at rulings: If your signature's been removed, post deleted or a word's gone missing see the Forum Rules, If you're still unsure why you may find the help you need in our Site FAQs
Thread moving/merging help: Ask one of our volunteer Board Guides to move or merge it for a better response. You need to contact the Guide for the section the thread's currently on, not where you think it should go
Company posting help: Advertising or posting for gain is strictly forbidden, but we sometimes allow companies to help users experiencing difficulties - find the help you need in our Site FAQs
Still need help?

If you've tried the contacts above and still need help with the forum you can escalate the problem to the Senior Forum Team. If you need help with MoneySavingExpert.com (not forum related), read our Forum Rules, If you're still unsure why you may find the help you need in our Site FAQs. We will ONLY respond if you've already tried a route above and included the relevant reference number from the auto-reply (eg #1234567)
Introducing the Forum Team

Andrea
Forum Editorial Liaison
As Forum Editorial Liaison, Andrea helps answer questions from site users and companies. Andrea also oversees the volunteer Board Guides, relays feedback from site users to the Editorial Team and ensures any companies posting on the Forum do so within our rules. See Andrea's full bio.

Zorica
Community & Forum Researcher
Zorica is responsible for the day to day operation of the Forum. Zorica works closely with the legal team to ensure the smooth running as well as looking at ways to develop and enhance the experience for users.

Megan
Community & Forum Researcher
Like Zorica, Megan is responsible for the day to day running of the Forum, managing enquiries and taking the helm of Forum Social Media accounts, highlighting some of the rich content it produces.

Tamar
MSE Legal Counsel
Tamar is responsible for all legal issues relating to MoneySavingExpert.com and the Forum. She works closely with the Forum and Editorial Teams to address any complaints we receive and encourage our users to express themselves in a friendly and factual manner.
There are also individual members of the Forum Team who work part time to supplement the work above.
What about Board Guides? Board Guides aren't part of the Forum Team, they don't work for MoneySavingExpert. They're volunteer users who help us keep the content running smoothly.
Related: New to the Forum?, Meet the MSE Team, Forum Rules, Site FAQs, T&Cs & Privacy Policy