Advent-ures in the MSE Forum...
Our
Advent calendar
is live, helping you discover a new corner of the community each day. Visit the
homepage
and scroll down
NOVASTAR
Forumite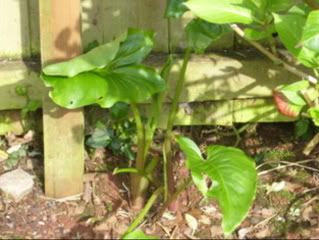 Before I chop this down, please could anyone identify this plant which I have recently found in my garden when cutting back the bushes. I thought that it looks like a Hosta and my colleague thinks that it's a weed, possibly wild garlic.
I would hate to get rid of it if it is a Hosta. Its about 18ins tall.
I'm convinced that its not wild garlic.
This discussion has been closed.
Latest MSE News and Guides