NOW OPEN:
the MSE Forum
'Ask An Expert' event.
This time we'd like your questions on
TRAVEL & HOLIDAY DEALS
. Post by Wed and deals expert MSE Oli will answer as many as he can.
Honeywell timer going too fast after solar was fitted?!
blizeH
Forumite
Forumite
Hi,
We've got a
Honeywell ST799
timer for the heating and hot water: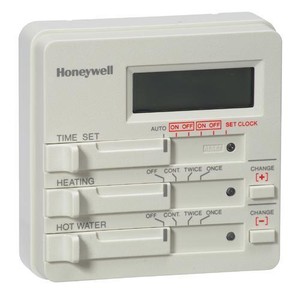 We had solar power fitted on Wednesday and since then the indicator which flashes every second is flashing far too fast, and it's going through 1 minute in around 15 seconds which means our heating is going on and off at all the wrong times.
Any idea what could be causing this please? Or if there's anything else we can try before buying a new one? I've tried the usual 'turn it on and off again' with no luck unfortunately. I'm just a bit worried that when the solar was fitted maybe the voltage was changed or something (though I've no idea why that would happen) causing it to run faster than it should
Thanks!
This discussion has been closed.
Latest MSE News and Guides